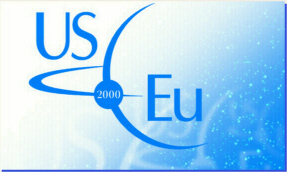 US - EUROPEAN CELESTIAL MECHANICS WORKSHOP
---
PROCEEDINGS AND POSTERS
---
Proceedings:

The proceeding of the Workshop will be published by Kluwer Academic Publishers. The manuscripts should be submitted as KLUWER style (or class) LaTEX files with figures in PostScript format. The KLUWER style files are available at:


http://www.wkap.nl/kaphtml.htm/STYLEFILES


As far as possible, the authors are asked to submit their papers during the Workshop, although the formal deadline is the end of August 2000. Page limits are as follows: invited presentations 10 pp., remaining oral presentations 6 pp., extended abstracts 2pp. All posters are automatically qualified as extended abstracts, whereas the authors of oral presentations may choose the extended abstract form according to their preferences. We recommend the extended abstract form to the authors whose contribution is available in regular journals.

Posters:

The maximum size of posters is 1x1 m. A paper qualified as a poster will be published in the form of an extended abstract.
---
Return to HOMEPAGE