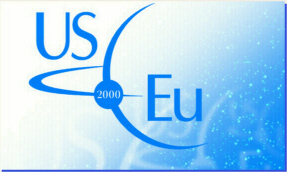 US - EUROPEAN CELESTIAL MECHANICS WORKSHOP
---
LOCATION AND ACCOMMODATION
---
The colloquium will be hosted by the Adam Mickiewicz University in Poznan. Located half-way between Warsaw and Berlin, Poznan has convenient motorway and railway connections with both cities. The number of domestic and international flights from Poznan Airport is rather limited but some of them can be convenient. More information about Poznan is available at City Home Page , and about the University at University Home Page . LOT (Polish Airlines) offices all over the world and flight schedules are listed at LOT web page. There are convenient train connections from Warsaw to Poznan almost every hour during the day. The workshop will be held 3 - 7 July 2000 at Polonez Hotel, 36 Niepodleglosci Street, 61-714 Poznan, Poland.
---
Hotel prices:

Current hotel prices per night are the following:

Polonez: 130 PLN, breakfast included
Jowita - higher standard: single room 55 PLN, double room 100 PLN (50 per person), breakfast included.
Jowita - low standard: single room 35 PLN, double room 50 PLN (25 per person), no breakfast
Lunch:

Lunches at "Polonez" will be available to the participants at a reduced price (18 PLN). Another possibility is to eat at the University canteen (7.50 PLN) in Collegium Historicum (the crossing of Kosciuszki and Sw. Marcin streets).
---
Return to HOMEPAGE