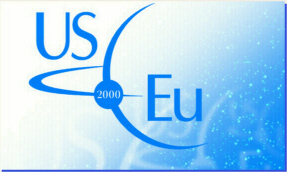 US - EUROPEAN CELESTIAL MECHANICS WORKSHOP
---
SOCIAL PROGRAM
---
The participants may choose one of the two excursions planned for 8 July:
Torun: the guided tour of the hometown of Copernicus. A short stop on the way from Poznan to visit the cathedral of Gniezno. 8:00-20:00, lunch included. 120 PLN.


Polish Roots Trail ("Szlak Piastowski"): visiting the sites related with the early history of Poland including the cathedral of Gniezno, archeological sites in Biskupin and Ostrow Lednicki, the Ethnographic Park. 9:00-19:00, lunch included. 100 PLN.


Two evening events are planned: the welcome cocktail at "Polonez" July 3 and the garden party at the Observatory July 4 to celebrate the US national holiday. The closing dinner is planned on Thursday, July 6. Its cost (70 PLN) is not included in the registration fee.
---
Return to HOMEPAGE